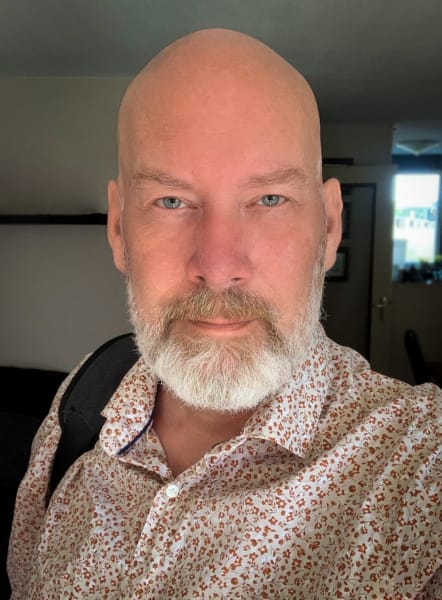 8,2
/ 10
Beoordeling voor openbare evenementen
gebaseerd op 15 evaluaties
I am proud to say that at this moment I'm one of two acknowledged Agile Certified Enterprise Coaches (CEC) in the Netherlands registered at Scrum Alliance and Certified LeSS Practitioner and SAFe Agilist. There are other ways to run a project but over the years I found out that the hands-on way of working with scrum and kanban and agile thinking seems to work the best. I'm not a fan of documentation or elaborate reports (you're not gonna get them from me). And I hate meaningless meetings. I like to grab things with both hands and getting things done. Roaring like viking although i'm gentle and understanding most of the time. After working as a project-manager and disliking the way projects where done, I made the transition to the more Agile way of thinking. I like to provide training and coaching to help people reach their goals. Working together and sharing knowledge is my thing.

Reacties van de deelnemers
Alrik Hiemstra, Real Cat
He created a very open, relaxed atmosphere with lots of interaction. Also, not over-zealous in the subject (like some scrum evangelists).
Maarten Wagenaar, Agile Chariot
experienced with management 3.0 but also with a lot of topics which are related to M3.0
Marieke van de Werfhorst, Stedin
Open, relatable and relaxed
Mine Ogura, Marktplaats B.V.
Strengths: * Calm * Brings own experiences to the table * Great pictures of own work Opportunities: * Focus on people who manage others instead of the impact expected by doing this
Mireille Brooijmans, Rabobank
differences in work styles, has a lot of hands on experience, looks at what people need/the group needs
Annabel de Zwart, Stedin
Open, examples from a working environment, experience in the displayed tools and techniques
Ana Cordoba Lefler
Adapt to the audience
Mirjana Elez
Jasna, koncizna komunikacija. Prijatan, otvoren za pitanja. Opušten.
Orpheo Ormskerk, Towson
He knows how to motivate and is flexible. Brings in a lot of eg experience in the training
Peter Turien, Towson Nederland BV
His actual hands on knowledge and ability to share his knowledge
Rien Walraven, Agilize
Erwin kept a steady pace, gave great real-life examples and created a pleasant atmosphere